Bespoke Exhibition Stands
Attending an event with a bespoke exhibition design is a massive undertaking for any business.
That's why you need a partner who will work alongside your team to ensure there is a strong return on investment. Together, we'll look to elevate your pitch into a three-dimensional manifestation of your brand – whether this is a double-decker exhibition stand or a smaller modular solution.







How our process works
The key to getting the most out of your investment is firstly understanding what "good looks like." From here, we can list your objectives for the event and, in turn, measure success against them.
01

Understanding your objectives

We treat your objectives for each event differently, as requirements for a bespoke exhibition stand in the UK may be different from events elsewhere in the world. By firstly analysing the objectives for each event, we're able to create concepts that resonate from the get-go.

02

Growing together

It is our firm belief that good things happen when we spend time partnering with our clients to grow and learn together. To explore exciting new technologies, experiment with bold architecture, or leap into the unknown.

03

Service oriented

All of this good stuff happens when you have a strong working relationship. We believe that to deny this relationship through expensive tendering and a lengthy procurement process only wastes valuable time for both parties. It also hinders the ability to develop creatively together.

04

Evolving together

Seldom does a new exhibition stand tick all of the boxes on the first outing. Only through learning and evolving can the necessary improvements be made. That is why our after-show briefings prove so valuable to continual improvement and continued success.
How to get the most from your bespoke exhibition stand
Your budget doesn't need to restrict you when crafting a bespoke exhibition stand. It is how you invest your budget that will bring results. Designing modularity and flexibility into your project can reap dividends if rolled out across various events. This gives you the ability to re-fresh concepts.
Building re-use and flexibility into our design concepts is something that we have perfected over the years. Our sizeable on-site storage facility ensures cost-effective, safe warehousing and includes a scheduled list of every piece that we hold for you. This also reduces any refurbishment costs due to possible damage between events.
We've shown time and again that the bespoke manufacture of key structural assets works out to be cheaper than off the peg modular systems. This is because the latter rely on expensive hardware and are more restrictive by their nature.
With careful consideration of your event calendar going forward, the overall investment in that window will allow for a more profitable and sustainable route to growing your exposure.
Renewable materials
In keeping with our commitment to environmental responsibility, we source from renewable stocks. That means using materials which can be recycled when they reach the end of their usable life – usually around three years, depending on your requirements.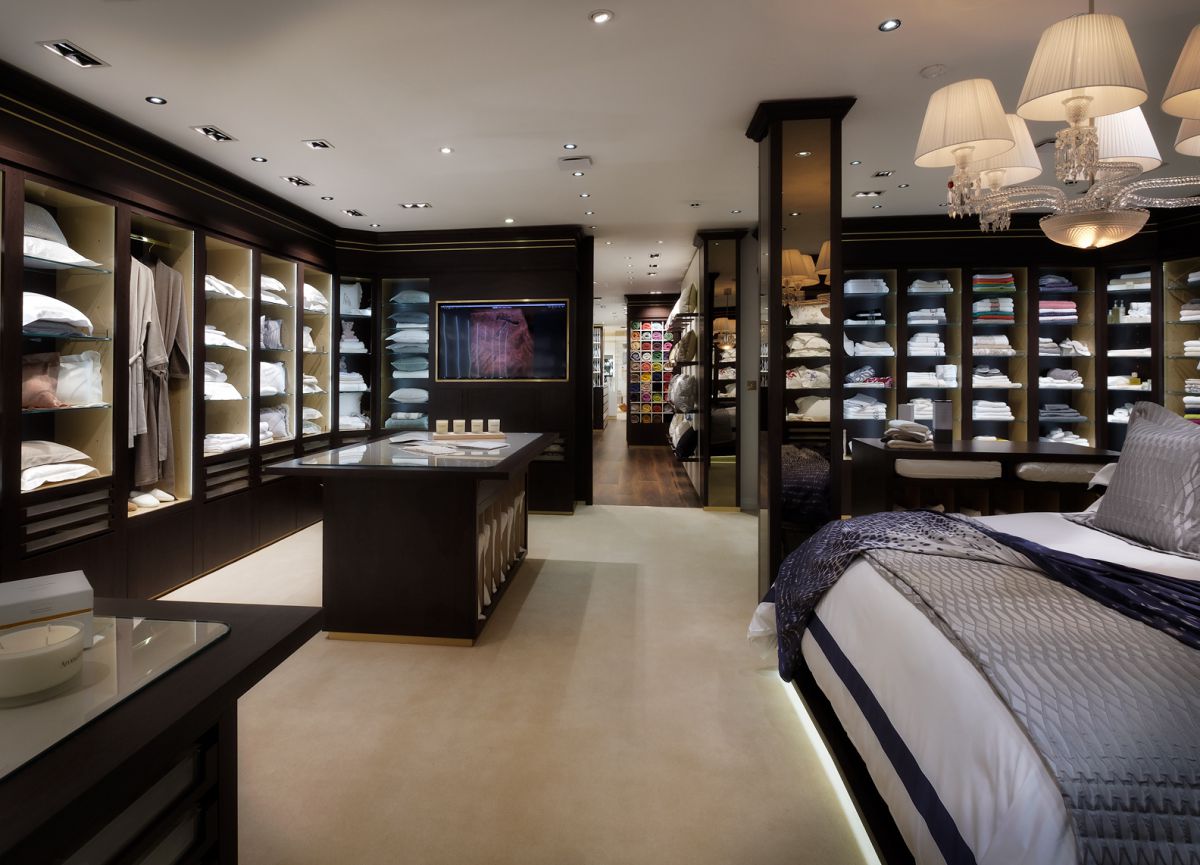 Engaging your audience
We aim to attract the right type of visitors to your brand space. Once they are there, however, the focus should shift to learning as much as we can about them.
Together, we will discuss creating games, quizzes, and utilising innovative tech to capture this necessary data. In some instances, however, you might only require a notepad and paper in your bespoke exhibition stand. This will depend on your event objectives. Rest assured that we will work with your sales team to decide on the optimum method.
The first step is to build a relationship with us. From here, we will help you to craft a bespoke exhibition stand strategy and plan for the future. You can take peace of mind that working with our team will save you money in the long run and result in events that deliver beyond your expectations.
"We were blown away by the attention to detail, end result and the care taken by Envisage to deliver a high-end product for Cadence Aerospace."

Cadence Aerospace, Paris Air Show 2019
See what we've been up to
Roper Rhodes approached us to develop an exhibition design solution to showcase R2 and Tavistock at KBB 2018.

Samsung are a market leader in security imaging, their exhibition stand design brief was to create a double-deck stand that would showcase their latest technology which included a robot showing how artificial intelligence could be used in the future.

The objectives for the event required a stand design that would reinforce the brand's three main aims of managing the reputation of the brand, increasing market awareness, and shaping the future culture.
Sign up for the latest news